English
Marketing Manager – Demand Generation
Marketing Manager – Demand Generation – New update 2024
The Digital Marketer Journal is packed with articles written by professionals from every current digital marketing field. We add new posts daily. Industry trends, product changes, feature announcements, and more can all be found in this blog.
The Company
Leading fintech marketing company providing progressive digital technology solutions for the digital age.
The Position
Marketing Manager – as an important member of the marketing team, the position will own a variety of marketing channels with the opportunity to test new marketing approaches and generate demand; apply data-driven, go-to-market plans for inbound and outbound channels.
 
Position: Marketing Manager – Demand Generation
Reference: 7010
Reports to: Senior Marketing Manager/VP Marketing
Compensation: Commensurate with experience
Location: New York Headquarters (MI, NC, DC)
Education/Experience
Bachelor's degree (B. A. / B. S.)

B2B marketing experience. Previous experience with financial services, technology/SAAS company viewed favorably
Knowledge and Expertise
Knowledge of Microsoft Word/PowerPoint/Excel, Salesforce.com, and Pardot

Verbal, written, presentation and communication skills

Project management – ability to manage multiple projects simultaneously

Expertise and proficiency – marketing automation platforms, CRM solutions, email marketing, social media and SEO/SEM campaigns
Duties and Responsibilities
Plan, create, build, test, deploy and optimize demand generation marketing using content and automation strategies; forecast and report impact of demand generation on sales and sales cycle

Develop unique, relevant marketing content across various online and offline marketing channels

Collaborate on compelling content and collaterals i.e., webinars, case studies, whitepapers, webpages

Work closely with product and sales teams on product specific goal setting and execution tactics

Incorporate a multi-channel approach: using social media strategies, paid search and trade shows to drive demand
For more information, please contact:
Lynda Liner
203-750-8838 x103
lliner@victoriajames.com
If you would like to inquire about this Marketing Manager position, or would like to find out about other current job opportunities, register with us today!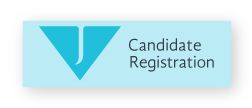 Relation articles with Marketing Manager – Demand Generation in the same categories
Summary
DIGITAL CHANGING your LIFE | Your #1 resource for digital marketing tips, trends, and strategy to help you build a successful online business. Subscribe to our weekly newsletter that delivers the most actionable, tactical, and timely marketing tips you actually need in 7 minutes or less. Get an edge over the competition, for free.
Categories